Over 150 scouts supported by 50 leaders from across Stirling, Dunblane, Bridge of Allan and Falkirk, took part in a giant outdoor event based on the Monopoly board game.
The scouts were all in patrols (teams) and there were bases throughout the Stirling from the Thistle Centre to the Castle. The scouts could choose which base to visit and take part in the activity and be awarded Scoutopoly money. The patrol with the most Scoutopoly money being the winner.
Scoutopoly (Monopoly) money was awarded for completing the challenges, for teamwork and entertainment.
The bases were all different, some used scouting skills such as using stoves or pitching tents, others concentrated on teaching about Stirling's history using quizzes or photographs and some were for fun like Giant Kerplunk, or movie charades.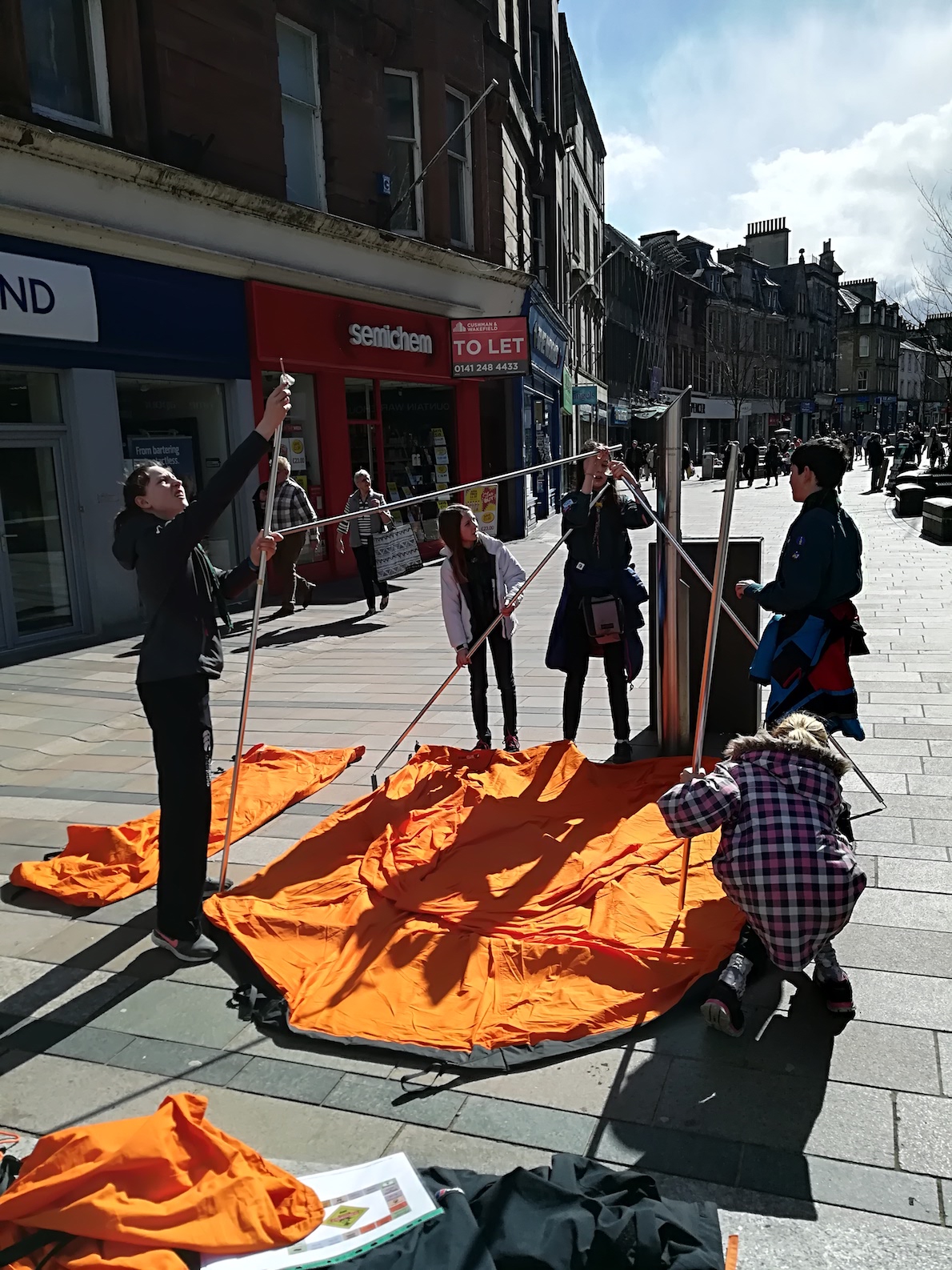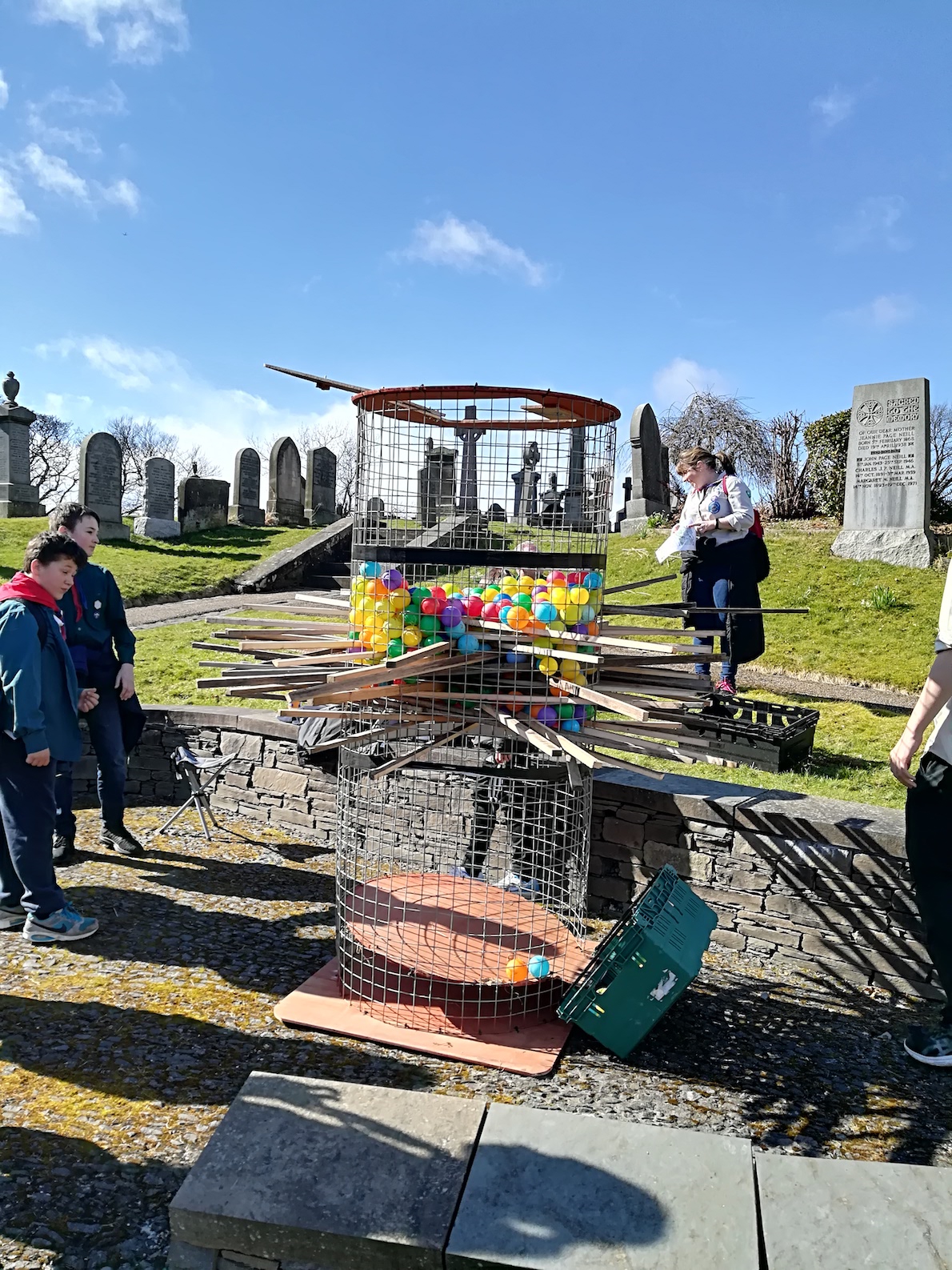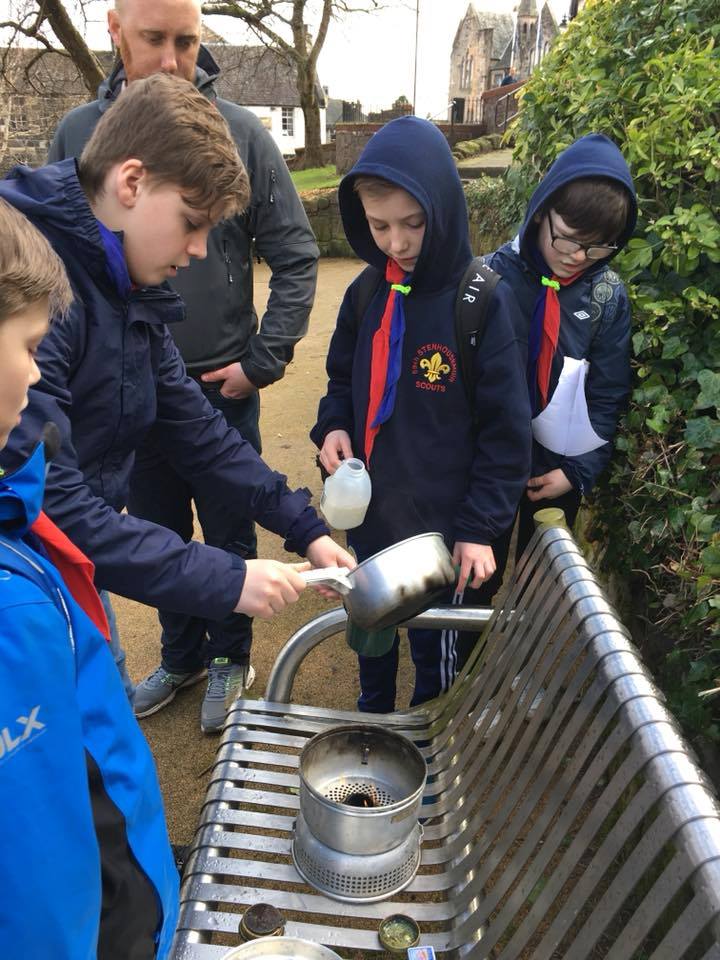 Everyone finished at the Kings Park, where the scouts and leaders all relaxed with a BBQ, which was supplied by the Scout Active Support Unit. This is a group of ex members who help us at various special events. While burgers were consumed the results were analysed. The scouts and leaders all had fun in the spring sunshine and the winning Patrol was from Stirling (7th Beechwood troop), while 2nd and 3rd places patrols went to Falkirk based groups.